Hello! Welcome to Maggie Bell Counselling, Hypnotherapy & NLP Life Coaching (Bromley & Lewisham). 
My name is Maggie Bell and I am a Counsellor, Hypnotherapist & NLP Life Coach registered with BACP & GHR.   I offer a FREE PRE-INITIAL TELEPHONE ASSESSMENT, with no obligation, based on over 20  years NHS experience; Community based, Inpatients, Outpatients and Private Practice, to help you decide your pathway forward.  I would carry out a more detailed Mental Health Assessment in our first face-to-face session subject to the issues you are experiencing and at that point be in a position to give you an informed feedback and collaboratively plan the work with you to help you achieve your goal/s.  You can reach me on 07950 906421 or 07704 455944.  Or (e-mail me).I will be delighted to hear from you!  (Facebook)  (Linked In)
My Counselling, Hypnotherapy & NLP Life Coaching Practice Location:
See the Cabin below where I work.  It is confidential, warm, comfortable and professional.  There is FREE CAR ROADSIDE PARKING, NO PARKING RESTRICTIONS.  I am about a 15 minute walk away from Grove Park Train Station and Grove Park Bus Garage (Post Code: SE12 0PW).  Or not far from Waitrose in Burnt Ash (Post Code: BR1 5AJ).  The local buses to Grove Park and the Waitrose Bus Stop are 126, 261, 136.  Other London Transport is available from Bromley Central, Hayes BR2, Beckenham BR3, West Wickham BR4, Orpington BR5 & BR6, Chislehurst BR7, Swanley & Sevenoaks BR8, Grove Park SE12, Lewisham SE13, Forest Hill SE23, Sydenham SE26, Catford SE6.  More Train Stations local; Bromley South (Post Code: BR1 1LX), Bromley North (Post Code: BR1 3NN).  There are local cab offices at Grove Park, Bromley South and Bromley North that are not far away.
Flexible Therapy:
Counselling:
One to one counselling focuses on the person and can help you discover who you really are and where you really want to be.  It can give you a clearer visualisation, and strengthen all your senses to enable you to see yourself from your outside world more clearly.  It is goal orientated with measured progress.  It can be what ever you want it to be and maybe just in place to support you through a difficult time; however, its a process.  Although every session counts as well as the process and so with each session; you the client will know if the counselling is working for you.
Seeing ourselves from outside looking in as well as feeling on the inside looking out  can build a bigger picture of our perception of our world, and our self within the world we perceive.  With a therapist like myself the missing pieces can be accessed and put in place so that you have more information to make better decisions for yourself about your goals.
In life, a times, you may feel emotionally entwined and become entangled in negative psychological patterns. Meeting your true self in a confidential, professional environment where you feel understood can ground and support you in a world that is constantly evolving, or a world that has been disturbed by losses, trauma, adjustment, or life change of circumstances.
Person Centred (Humanistic) Counselling:
…in summary one-to-one counselling basically focuses on offering you what is called in therapy 'the core conditions'  Where you feel understood (empathy) in a warm and professional environment; where trust can then build, where you will not feel judged.
The 'core conditions ' are a very important aspect of any therapy and needs to be right for healthy growth; just like a seed planted in the right kind of soil to grow strong healthy roots and develop to its optimum.  (read more)
Psychodynamic Counselling:
… in summary focuses on looking at your past, maybe as far back as childhood, or maybe not so far back, but certainly looking back and exploring what might be affecting the here and now. 
Past experiences over time can become distorted, misunderstood, and /or your recall maybe restricted or repressed. Either way distorted, repressed and misunderstandings can be explored in a safe therapeutic environment, to uncover what the underlying issues maybe.  (read more)
Cognitive Behavioural Therapy (1:1) (CBT):
…in summary works with your presenting symptoms that you may have already realised at the point of seeking a therapist, that there are negative patterns that keep repeating.
So most people have already started to identify negative patterns when looking for professional therapy, however, with a trained professional experienced therapist (representing partly as your outside world in the therapy room), will help you to build a bigger picture of your world objectively as well as subjectively.
You can then start to visualise the bigger picture or your world; making it somewhat more tangible, and be better placed to identify the changes you would like to make; which become your short term goals within your overall goal.
This therapy has the option of working in the session and then, if you want, having work to apply to outside of the session. However, written work outside the session may not be something you would want to engage in, for one reason or another, and so if that is the case; we work with the way that is best for you where tailor the work to your individual needs as a person and the natural strengths you hold. (read more)
Integrative Counselling (1:1):
(Psychodynamic, CBT & Person Centre Therapy):
… in summary offers 3 main theoretical psychological therapies; Psycho-dynamic, Cognitive Behavioural Therapy, and Humanistic (person Centred), (see below more); which allows a very flexible approach, which also allows for working within any one of these approaches depending upon what you are looking for in terms of psychological support. (read more)
Couples Counselling:
In summary Couples Counselling is relationship focused.  It is goal orientated, both individually and collaboratively.  As well as resolve issues within the relationship Couples Counselling can help both individuals see themselves within the relationship as individuals, from the outside looking in, rather than only being able to feel caught up in the turmoil on the inside.  Both may feel weighed down and default to strategies that may have worked in the past for the individual.  For example, withdrawing, not talking; not communicating.  All good relationships are based on good communication.  Within a therapeutic arrangement, I work goal orientated so that you can achieve results sooner rather than later.  I give written information tailored to the individual/s and the couple, such as communication skills, anger management, resolving differences and more.  
Like individuals, couples are unique and so each therapeutic process is different and so I tailor the work to the couples needs as individual, as a couple, as parents maybe and so forth.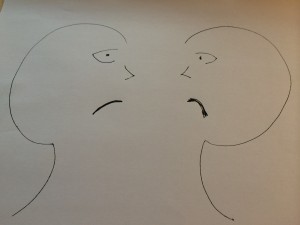 Hypnotherapy?
in summary Hypnotherapy focuses on your unconscious/subconscious mind.  90% of your mind is unconscious.  This is where you dreams, memories, habits and more reside.  Hypnotherapy is a natural therapy that is utilised to access your own inbuilt ability to heal yourself with the help of a professional like myself. 
What is the difference between Counselling & Hypnotherapy you may be wondering…in summary? 

 
Counselling focuses on your conscious mind mostly, although within the right therapeutic environment the subconscious mind will usually surface, but slower than with Hypnotherapy.
Hypnotherapy focuses on your subconscious/unconscious mind as well as your conscious mind.  This where all your habits, memories, dreams, body language, and your natural functions are controlled.
Counselling usually requires a shorter therapeutic time of the 50 minute therapeutic hour.  Hypnotherapy underpinned with Counselling and Life Coaching integrated usually requires a 90 minute therapeutic session to be effective in my opinion.    
"Hypno" is greek for sleep; Hypnotherapy.   Counselling is also know as Psychotherapy.   The word "therapy" is noted in the dictionary as a treatment to help a person to get better. 
The experience of Counselling, Hypnotherapy, Life Coaching, Integrative Therapy itself; is so much more helpful than words can describe.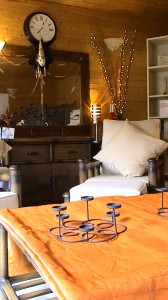 Loss / Bereavement Counselling:
…I specialise in bereavement counselling and continue to work with people who are experiencing the grieving process, as well as people who are endeavouring to come to terms with any huge life changing event. Bereavement Counselling can help you to learn where you are in the bereavement process (or in the process of a life adjustment) and work through it. The bereavement process is connected to all kinds of loss; loss of person or person/s through death, the loss of a job, or a relationship, or even your confidence as you once knew it to be positive, or a life adjustment. (read more)
NLP Practitioner / Life Coach:
NLP is Neuro-linguistic Programming.  Basically it focusses on how you best function and what your strengths are.  Your strengths are then used to help you with your struggles.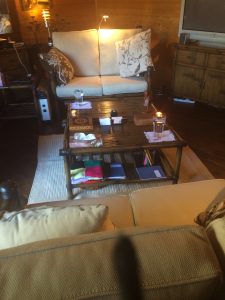 Some of the issues issues I work with:
Anger / Irritability:
Anger is a natural emotion. Anger is not the problem usually; rather the actions we take when we feel angry. Anger can be displaced into relationships that we care about; ie where we project our anger onto another person, or people, that are close to us. When this happens it means that anger is effecting your relationships; especially the relationship you have with yourself. (read more)
Anxiety / General Anxiety: 
Anxiety may appear in the form of many different presentations. It can feel symptomatic of other more serious conditions and exacerbates the symptoms. In my experience anxiety can feel very scary. This is a field that I have come to know more about due to it being so common today. (read more)
Loss / Bereavement:
Bereavement and loss happens in a life time; it will touch your life at some point usually.  It can be unexpected, or expected.  It can be a loss to a greater, or lesser, degree. 
Bereavement and loss is a process.  We all need to grieve, as grieving a loss is normal healthy process, however, we can become stuck in the that process sometimes for one reason or another.
I can tell you, in my experience it will not feel this painful forever.  (read more)
Anxiety (Health):
Health anxiety has its roots in a person thinking that they are getting unwell, or where everyday symptoms are catastrophised.  It can be very distressing to the individual.  Even thought the person knows on a rationale level that the symptoms are nothing probably to worry about, the person feels compelled to go to great lengths to convince themselves that everything is fine.  This can be exhausting for the individual and interfere with general functioning. (read more)

Anxiety (Panic)

: 
Panic attacks can start for many different reasons. The good news is that they can be managed and with time controlled. (read more)
Anxiety (Phobia)

: 
Phobia anxiety in my experience is usually the result of something that is totally unrelated to the phobia itself. However, every phobia is different as is every individual.  (read more)
Anxiety (Social)

: 
Crowds, relationships, performance, work, and areas can all be a struggle when a person is experiencing symptoms of social anxiety. It can hold a person back. Working through what your personal difficulties are with regards to social and relationship anxiety can help you to gain insight and tackle the symptoms and thus move forward.  (read more)
Confidence: 
At times we can all feel like our confidence has been impacted. You may be someone who lacks confidence generally, or you may have had a incident, or a relationship, that is effecting your confidence levels. Where a person feels they have been reducing in confidence; equally it can be built up positively again, or grown if it never existed in the first place. When you focus on yourself the only way to go is from strength to strength. (read more)
Depression: 
We can all experience low mood at some time or other. Exploring what is the underlying cause can really empower you to take control of your mood. Once you understand just feeling empowered can impact in a positive way on you mood. However, the symptoms of Depression or low mood can be a chemical imbalance which may require medication. A therapeutic arrangement in place is a start.  (read more)
Eating Disorders: 
Eating Disorders can develop very slowly with our closest loved ones not realising there is a problem; including the person with the issue.
At the extreme end of weight control, under weight can be a major problem just like obesity.  Underweight and obesity can be the symptoms of something underlying.
The relationship you have with food is the same as any relationship.  It can require a little focus to look at the relationship more objectively and how it can be enhanced.  
I am a qualified Fertile Body Method Practitioner and specialise in fertility issues using the Fertile Body Method. The Fertile Body Method (FBM) is structured and focuses on six stages.  (read more)
I am a qualified Easi-birthing Practitioner and specialise in hypno-birthing using the Easi-birthing Method.  (read more)
Stress Management: 
Stress is usually divided up into two parts.  Healthy stress and unhealthy stress.  Why do we become stressed?  Well, usually it creeps up on us, as nobody would choose to become stressed…like you only know you are stressed sometimes when you have full blown stress…maybe with physical symptoms before you start to understand something is not quite right.  (read more)
Trauma & PTSD:
Trauma & Post Traumatic Stress Disorder are both generic labels for an unforeseen traumatic event that has occurred in a person's life. 
A traumatic event is an emotional shock where a person cannot easily immediately process what has happened, the implications of what has happened, and / or come to terms with it.  After a traumatic experience is is normal to experience unpleasant feelings, emotions, and bodily sensations.  We are all different and sometimes these feelings can come to the fore earlier or later, to a lesser or greater extent; depending upon your pre-disposition.  Generally some of the symptoms of PTSD are fear & anxiety, depression or feeling low, re-experiencing and remembering visually, physical arousal, avoidance, difficulty concentrating, sensing a loss of control, guilt, shame and anger, unable to function and move forward. (read more)
Weight Control / Healthy Eating: 
Managing your weight can be the earlier intervention to having to deal with a greater issue further down the line.  If you feel your weight is an issue then that is all that is important. 
Food can be enjoyable and if there are other issues in our life, we can turn to comfort eating.  Therefore overeating can be the symptoms of something underlying.   (read more)
Hypno Band Licensed Practitioner:
I am a licensed Hypnotic Band Practitioner (read more)
Stop Smoking / Smoking Cessation:
We all know that smoking is bad for your health.  The truth is you can stop smoking easily if you really want to. (read more)
Maggie Bell Counselling & Hypnotherapy (Bromley & Lewisham)
Where you can find me:
127 Portland Road
Bromley
Kent
BR1 5AY
Hope to hear from you.
Maggie
Call 07950 906421 or 07704 455944
More images of my Practice; Maggie Bell Counselling & Hypnotherapy (Bromley & Lewisham):