Hello! Welcome to Maggie Bell Counselling, Hypnotherapy & NLP Life Coaching (Bromley & Lewisham).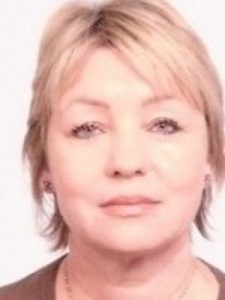 I am a very qualified and experienced Counsellor/Psychotherapist, Hypnotherapist/Hypnoanalysist and Neuro-Linguistic Practitioner; professionally registered with BACP & GHR; (British Association for Counsellor & Psychotherapists and The General Hypnotherapy Register).  
I offer a FREE GENUINE PRE-INITIAL ASSESSMENT, with no obligation!!, based on over 20  years (National Health Service) NHS experience; community based, inpatients, outpatients and private practice, to help you decide your pathway forward. 
Call: 07950 906421 Or (e-mail me).  I will be delighted to hear from you!  (Facebook)  (Linked In)
Where I practice:
I offer a confidential, warm, comfortable space that is professional and calming.  The Cabin where I practice is private, warm and welcoming with its own log burner crackling in the background on those cold days making the therapeutic process and manageable even in winter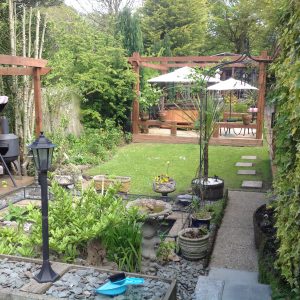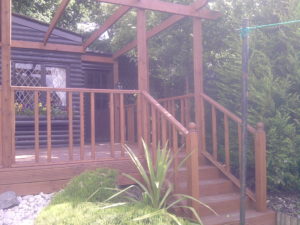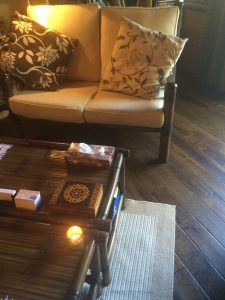 How to get to me and parking:
FREE CAR ROADSIDE EASY PARKING, WITH NO RESTRICTIONS.
I am about a 15 minute walk away from Grove Park Train Station and Grove Park Bus Garage (Post Code: SE12 0PW). 
Or 10 minutes walk from the Toyota Car Garage in Burnt Ash (Post Code: BR1 5AJ).  The 261 and the 126 stop right outside the Toyota Garage.
The local buses to Grove Park and the Waitrose Bus Stop are 126, 261, 136.  Other London Transport is available from Bromley Central, Hayes BR2, Beckenham BR3, West Wickham BR4, Petts Wood BR5, Orpington BR5 & BR6, Chislehurst BR7, Swanley & Sevenoaks BR8, Grove Park SE12, Lewisham SE13, Forest Hill SE23, Sydenham SE26, Catford SE6.  More Train Stations local are: Bromley South (Post Code: BR1 1LX) and Bromley North (Post Code: BR1 3NN).  There are local cab offices at Grove Park, Bromley South and Bromley North that are not far away.
Counselling is reported to focus approximately 10% on the conscious mind, although within the right therapeutic environment the subconscious/unconscious mind in my opinion will usually surface, although maybe somewhat slower than within Hypnotherapy.  There are some issues that work better with Counselling than Hypnotherapy, and vice versa, however, there are many issues that can be treated integrating both Counselling and Hypnotherapy.  (READ MORE)
Where Counselling (as above) mostly focusses on the conscious mind; Hypnotherapy focuses mostly on your subconscious/unconscious mind. This where all your habits, memories, dreams, body language, and your natural functions are controlled.  (READ MORE)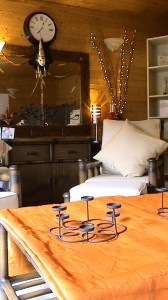 Neuro-Linguistic programming is more a coaching therapy helping you to reach your full potential as a unique human being with individual strengths to help you overcome your difficulties.  (READ MORE)
If you are looking solely for Counselling such as CBT, Psychodynamic and/or person centred then the sessions time is usually the 50 minute therapeutic hour, however, I usually allow the whole hour.  Integrative Therapy combines the above counselling therapies if you are looking for more flexibility.   (READ MORE)
Hypnotherapy underpinned with CBT Counselling and NLP Life Coaching is a very flexible, effective way of working, and mostly works with the person centred approach.  As a very experienced Counsellor, Hypnotherapist and NLP Coach I will help you to decide the right pathway for you.  The pathway you choose is flexible, changeable as you evolve through the therapeutic process.
Couple counselling can really help you to explore your relationship with your partner, or whoever you are experiencing difficulties with.  It is usually the last resort with the relationship, in my experience, however, it can be the beginning of understanding the relationship you have with yourself.  (READ MORE)
Anger:
Anger effects different people in different ways.  One example is that some people express anger inwardly as others may express anger outwardly.  Another example is that some people will express anger assertively while others express anger negatively.
(READ MORE)
Anxiety: 
Anxiety is a general term used for many different symptoms of anxiety.
(READ MORE)
Bereavement: 
Bereavement is not always just about the obvious losses like death.  Over a life time a person can be aware, and even not aware, of many losses, adjustments and lost opportunities.
.

Birthing:
Every woman has a different experience, and one experience can be different from the next.  Just like children are unique.  Preparation for such an event can greatly build confidence and help Mum to feel more in control.  
Confidence: 
At times we can all feel like our confidence has been impacted. You may be someone who lacks confidence generally, or you may have had a incident, or a relationship, that is effecting your confidence levels. Anxiety can impact on confidence levels and confidence can in turn increase anxiety; a negative cycle that can be broken.  (READ MORE)
Depersonalisation & Derealisation:
"Depersonalisation is a change of self-awareness such that the person feels unreal, detached from his own experience and unable to feel emotion.  Derealisation is a similar change in relation to the environment… Despite the complaint of inability to feel emotion, both depersonalisation and derealisation are described as highly unpleasant experiences".
(Above taken from Psychiatry Part 1, Shorter Oxford Text Book of, (2004), Gelder Michael, Mayou Richard, Cowen Philip, pg20).
Eating Disorder:
Eating Disorders can develop very slowly with our closest loved ones not realising there is a problem; including the person with the issue.
At the extreme end of weight control, under weight can be a major problem just like obesity.  Underweight and obesity can be the symptoms of something underlying.
The relationship you have with food is the same as any relationship.  It can require a little focus to look at the relationship more objectively and how it can be enhanced.  (READ MORE)
Fertility:
Fertility issues can arise for many different reasons.  Working through a structured programme can tick many boxes to uncover what is causing the fertility issue/s.  (READ MORE)
Sleep:
There is no such thing as an ideal length of sleep.  Some people need less sleep and others need more.  There is usually a pattern of requiring less sleep as we grow older.  As we age there is a hormone called melatonine that reduces.  Babies are usually full of melatonine.  There are different way to increase melatonine; levels including therapy.  As our mood can effect our sleep where we experience interrupted sleep, cannot get to sleep, early awakening, or just feeling like we are not refreshed; even after a long sleep.    (READ MORE) 
Stop Smoking in One Combined Hypnotherapy/Counselling Session:
We all know that smoking is bad for your health.  The truth is you can stop smoking easily if you really want to.  It is a fact that most people stop in one session! (READ MORE)
Stress management:
Stress can be divided into parts.  Internal stress and external stress!  Healthy stress and unhealthy stress!  Why do we become stressed?  Well, usually it creeps up on us, and if it gets out of control there are strategies that you can put into place to manage your stress and stressors.  (READ MORE)
Weight management:
There can be many reasons for gaining weight.  The birth of a baby.  Stopping smoking.  Sugar addiction.  Even stress can cause weight to pile on…or fall off.
Healthy eating combined with stress management:
Eating to sustain and maintain your body can alleviate stress and help you to feel in control.  Usually when we look better on the outside we feel better on the inside and vice versa.  (READ MORE)
Hypnoband:
The Hypnoband can be very useful to reduce and/or control your weight, however, weight is also about how you feel about yourself.  So I would advise that the Hypnoband be a bolt onto healthy eating.   (READ MORE)
Maggie Bell Counselling & Hypnotherapy (Bromley & Lewisham)
Where you can find me and contact me on Call me on: 07950906421
127 Portland Road
Bromley
Kent
BR1 5AY
Hope to hear from you.
Maggie