What is Adult Inner Child Therapy:



Inner child work in my experience requires a very qualified, highly trained, very experienced, very knowledgeable therapeutic flexible approach. 
With the right Therapist you can work through reconnecting to your inner child in a way that is positive and helpful where you can work through the inner child issues and revisit them as the adult or as your own caring parent whilst journeying with your hurting inner child.. 
Inner child work brings child emotions and memories to the fore in the adult within a safe space to talk about those emotions and memories timely and make sense, connections and insights of the current issues that are repeating and holding the adult back. 
As a child you may have learned to hide feelings such as rejection, abuse, fears, abandonment, however, repressing these deep negative emotions can just keep the adult in a cycle of negative self-sabbotag. 
Self-sabotage is against the self; stopping you from reaching your much wanted goals like, for example, having a long-term relationship, having healthy relationships, have a good self-relationship.  one from achieving the goals one wants, drives away relationships. Self-sabbotage can be very confusing and painful on so many levels. 
Trauma in childhood can block our ability to build our development blocks in a healthy way.  These building blocks can be rebuilt in a healthy therapeutic relationship.
Inner child work within the adult person can be called a healiing process when done timely and in the best interests of the adult/child that is within the process.
Adult Inner child work teaches you to love and accept yourself for the person you really are; the person you was always meant to be; like the natural order of things.   Nature and humans have a natural order and healing is no different; we all have the natural ability to heal within time; time is afterall a healer, however, if negative emotions and memories are deeply buried then they will just keep reseeding like the good seeds of a healing process that is set in a therapeutic safe structure.
Adult Inner Child Therapy with me!
I offer a flexible approach to work on many different levels with the inner child.  I am qualified to work with you consciously, subconsciously and unconsciously.  Repressed emotions and memories sit in the sub-conscious mind is my understanding.   I am qualified to help you to access that part of your mind and reassure your current hurting inner child that you are there for him/her.
In my experience, when working with people in this way, it is often such a relief and moreso a great sense of freedom where the person is able to move forward. 
Please do not hesitate to contact me to talk about your unique, individual, situation – take advantage of my FREE PRE-INITIAL INFORMAL ASSESSMENT to learn your pathway forward. (07950906421)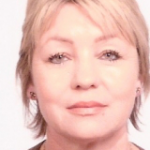 Maggie Bell
Counsellor (MBACP Acred.), Hypnotherapist & NLP Life Coach
(Bromley & Lewisham)